智元素参与了通力数字体验活动
KONE Digital Xperience – 22 April 2021, National Gallery, Singapore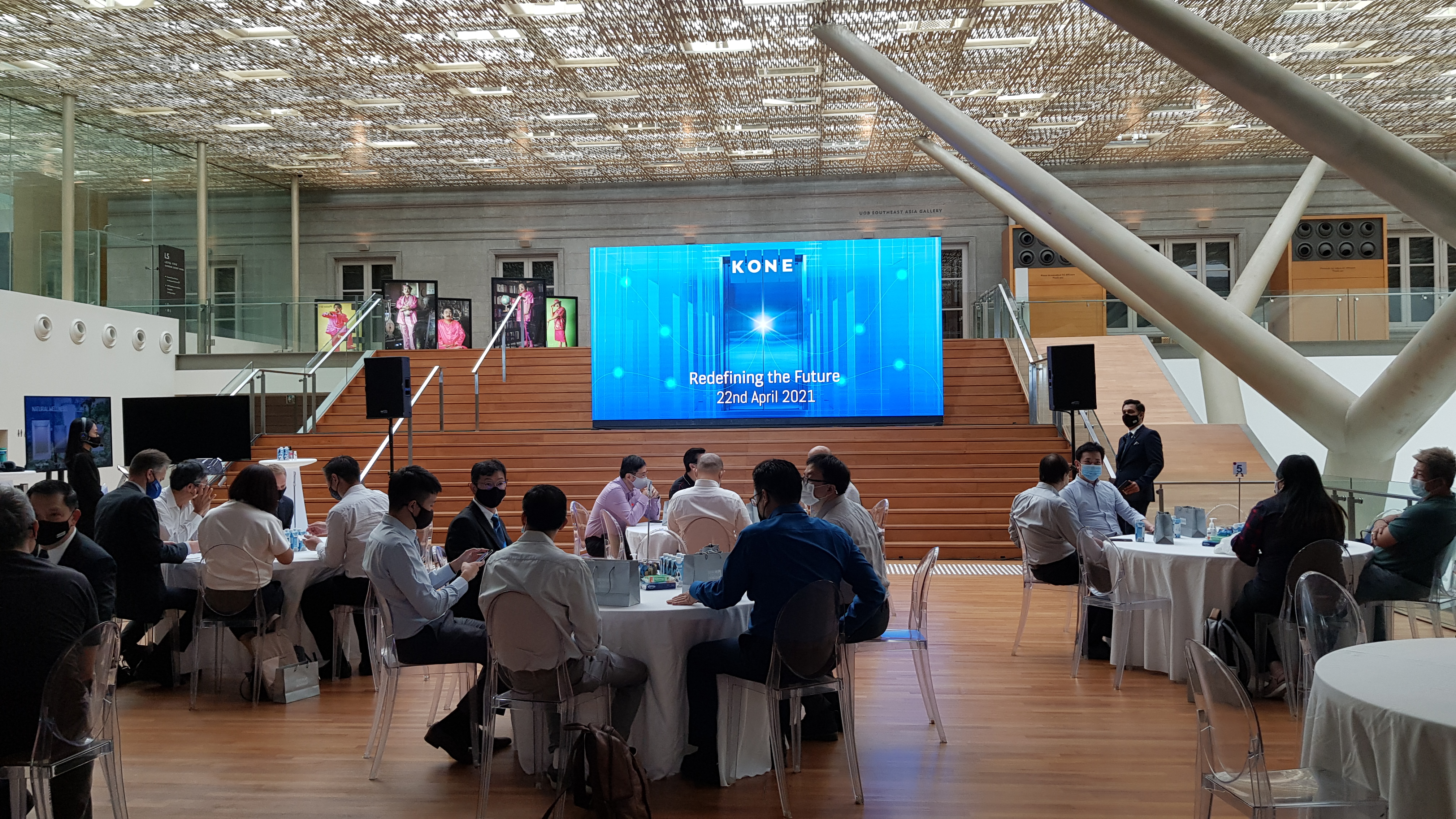 We thank all those who has taken time to attend the KONE Digital Xperience. Due to covid-19 situation, this is the first live exhibition G Element has been able to participate in after a one-year hiatus. It is also the first public appearance of our latest product, Senfi – the autonomous intelligence cloud for smart buildings.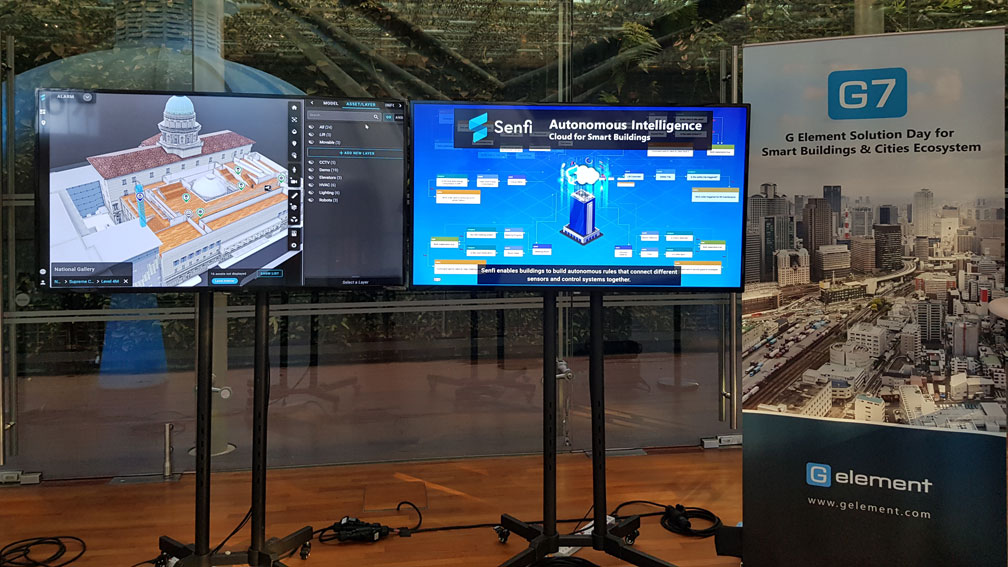 In this combined showcase with our partner KONE, Senfi demonstrates the integration with the KONE API to allow building users to monitor the live situation of their elevators via Senfi digital twin dashboard and create high value autonomous workflows using the Senfi's autonomous intelligence engine.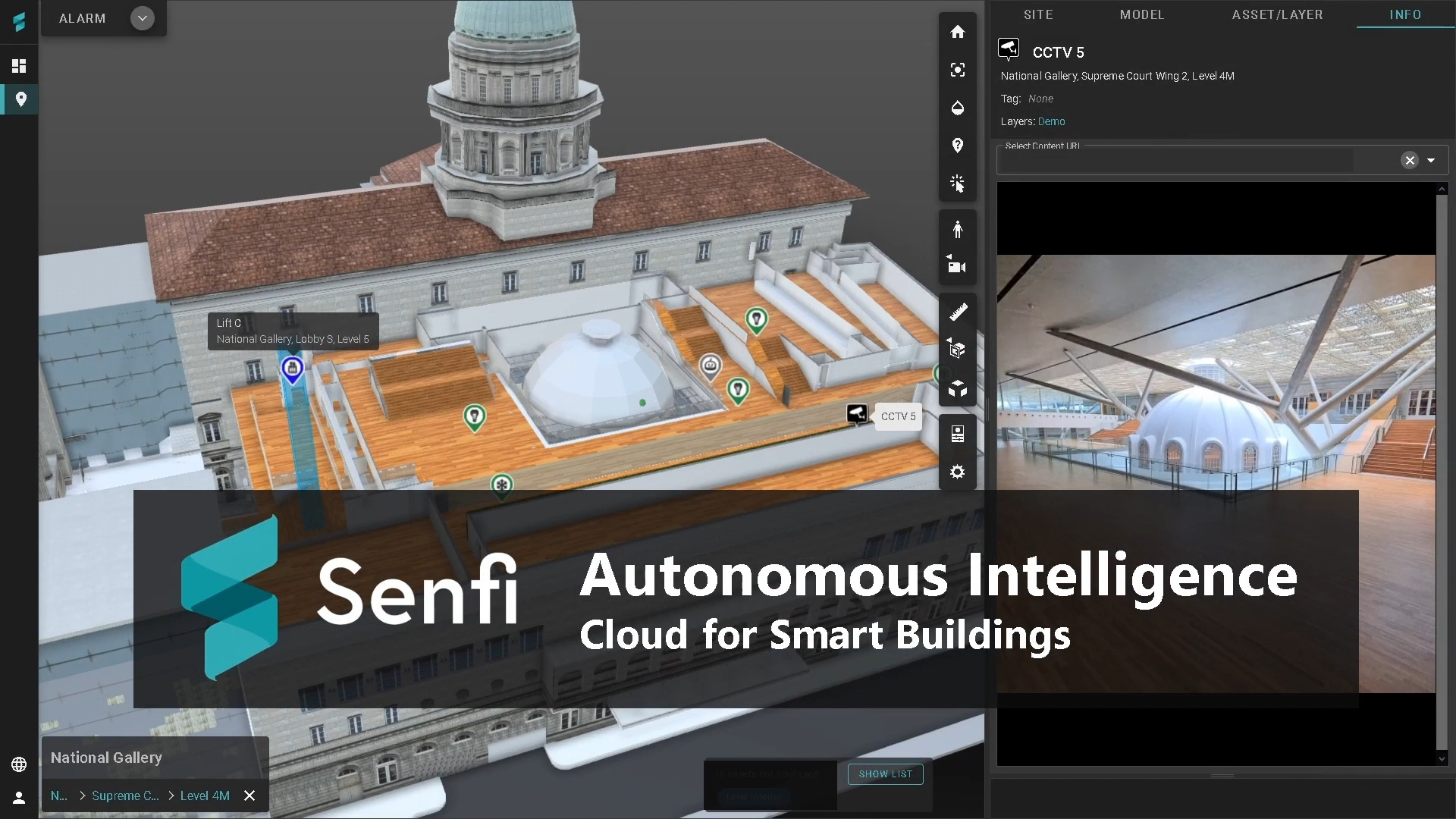 As the live exhibition is held at the National Gallery, we have created a National Gallery demo, where Senfi integrates with the KONE Cloud API to enable end-users to visualize "live" information of the KONE elevators installed at National Gallery and receive notifications/alarms on elevator events via the National Gallery digital twin dashboard.
INNOVATIVE POSSIBILITIES
---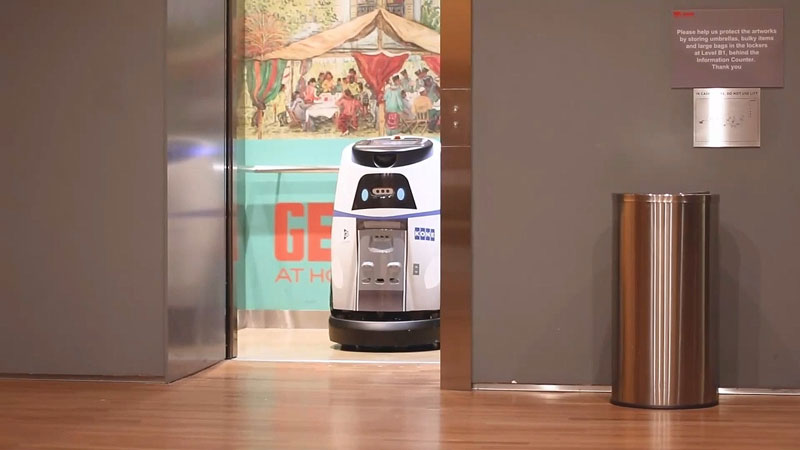 With the Senfi autonomous intelligence engine, we can create smart hospitality workflows where upon detecting the arrival of a VIP, an usher robot can be dispatched to welcome the VIP. The workflow can concurrently call the KONE elevator down to bring the VIP and the robot to the destination floor. At the destination floor, Senfi can coordinate with different sensors such as video and smart lighting to provide the VIP with a personalized visiting experience.
COLLABORATION BETWEEN KONE AND G ELEMENT
---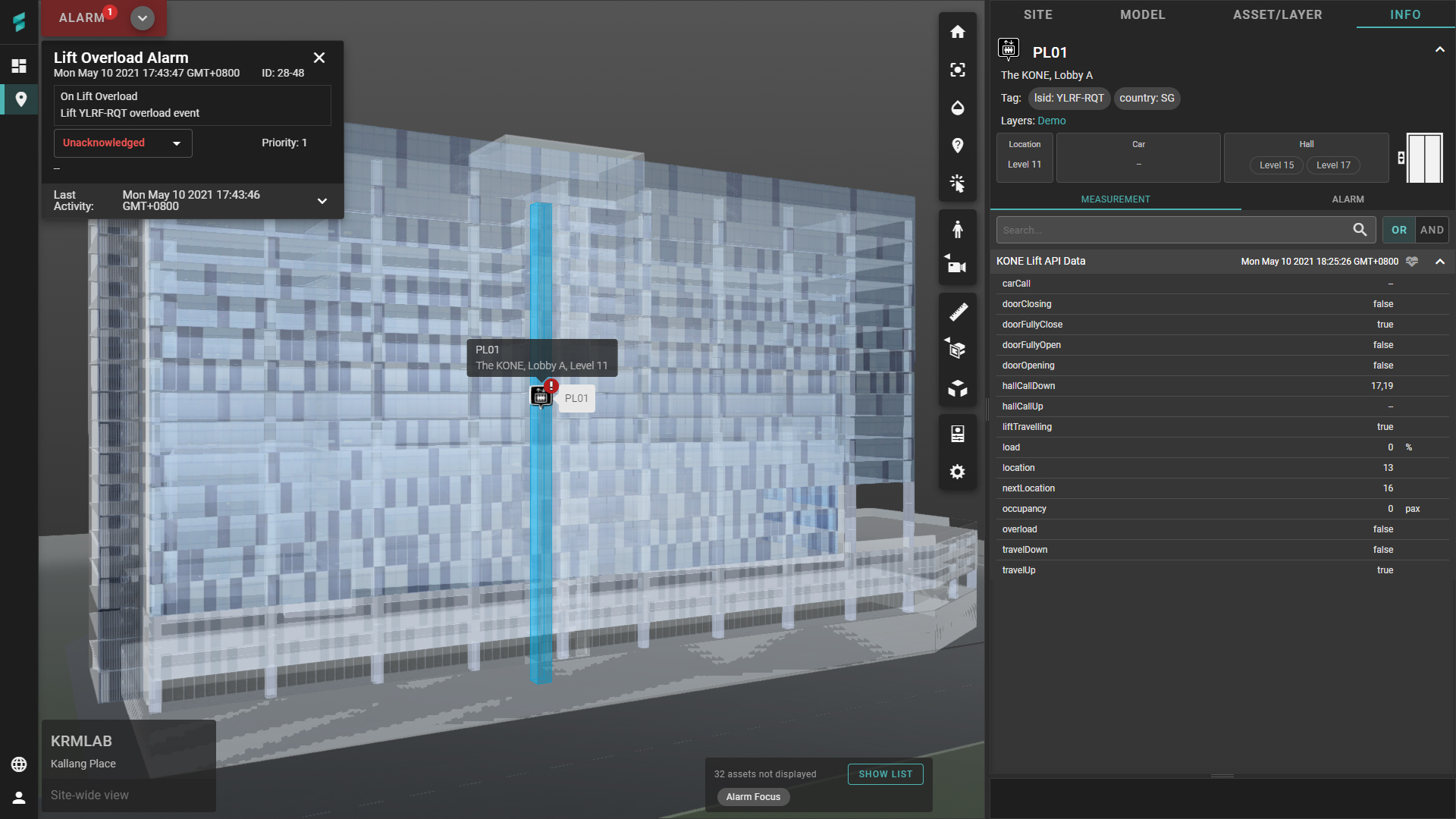 In this partnership where Senfi is natively integrated with the KONE Cloud API, users can visualize "live" information of elevators and be alerted in the event of any elevator incidents.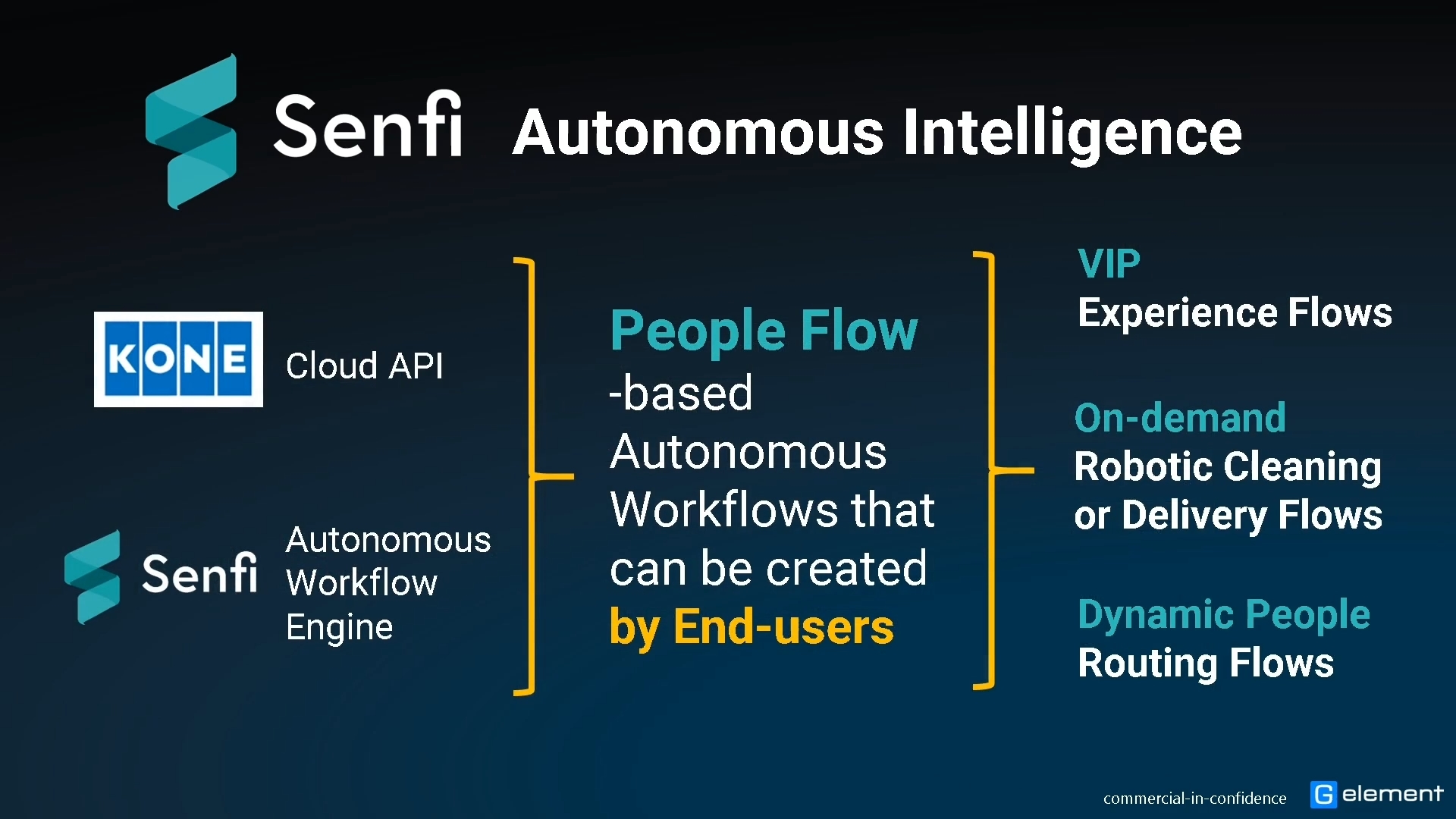 Users can now create people flow based autonomous workflows, for example when a meeting has ended and a room needs to be cleaned, a cleaning request can be sent to Senfi to trigger an autonomous cleaning workflow. Senfi can then dispatch cleaning robot and then help the robot reach the destination floor by coordinating with the KONE elevator through the KONE Cloud API.