智元素二组夺得第14届 NTU PEAK 冠军
来自
管理员
在
公告
上

十月 13, 2023
G Element Team 2 takes the Champion position for the 14th NTU PEAK
Congratulations to the G Element Team 2 NTU students who have emerged as the Champion of the 14th edition of the NTU PEAK Leadership Programme, achieving the best ideation award!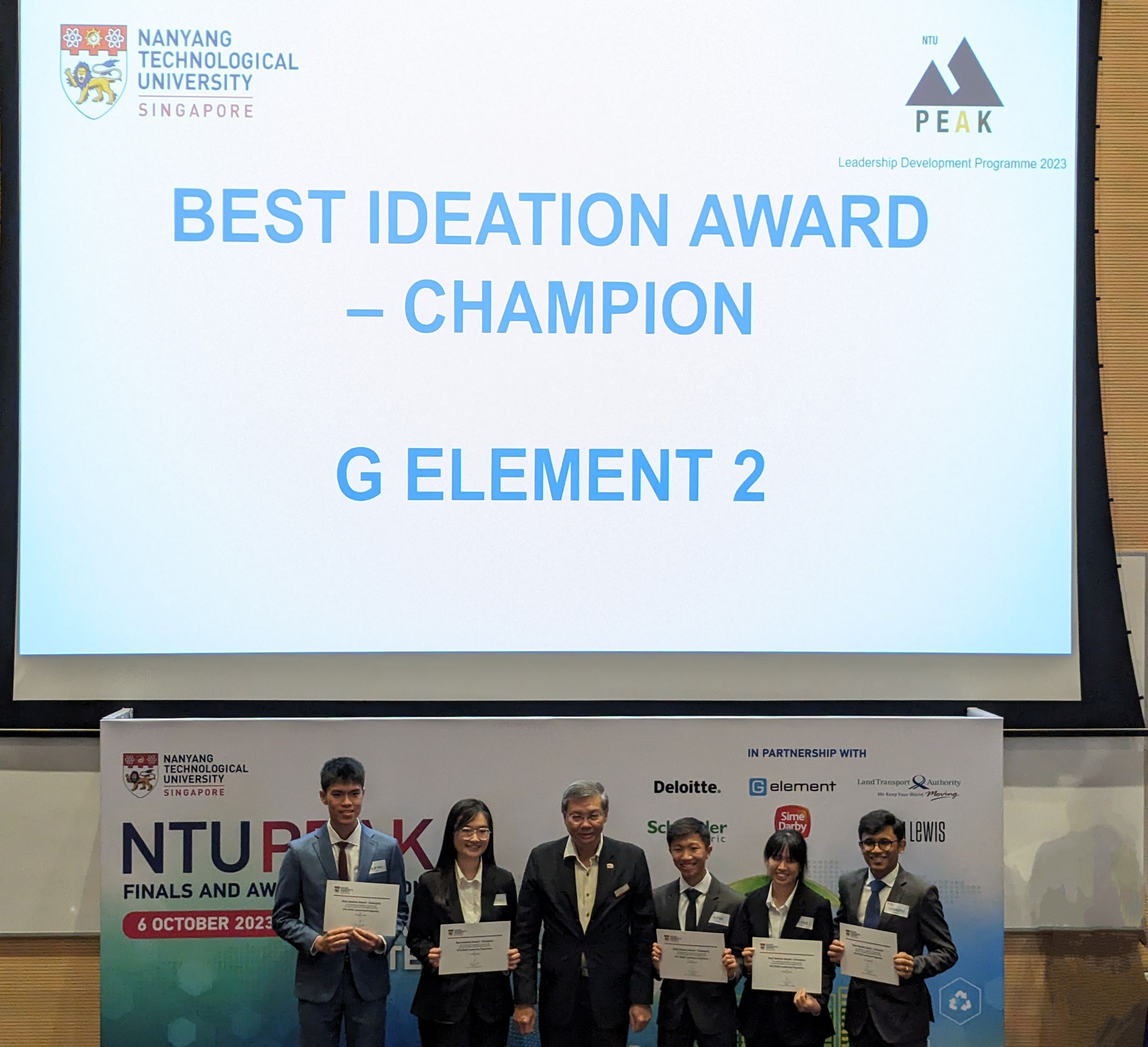 45 students from the College of Engineering, College of Humanities, Arts, and Social Sciences, College of Science and Nanyang Business School, through a rigorous selection of written assessment and video interviews, are enrolled in this edition of NTU PEAK.
In partnership with 6 companies from the industry, namely Deloitte, G Element, Land Transport Authority, Schneider Electric, Sime Darby Motors and Team Lewis, students are given one month period, guided by experienced Mentors in cross-discipline teams to solve authentic business challenges centered on the theme of Sustainability and Technology.
Students also had the chance to attend the CEO Dialogue where they got to interact with C-suite leaders from the 6 companies on the topic of "My Leadership Journey and Sustainability & Technology".
Through the Q&A session, the C-suite leaders shared with the students on what it takes to be a leader, the difficulties of being one, and how to continuously learn and upgrade oneself to maintain relevant to the market.
As a final note, G Element would like to thank NTU Career & Attachment Office for extending the invitation to us to participate in such a meaningful programme to aid in students development. Once again, congratulations to the winning team!