G Element @ 世界城市峰会 2016
World Cities Summit 2016 – 10-13 July 2016, Marina Bay Sands L4 Ballroom Peony 4511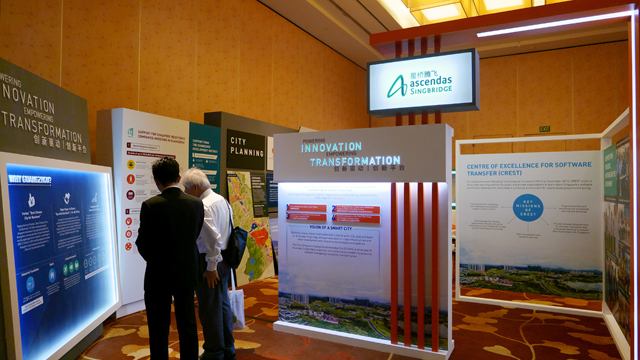 G Element had a successful collaboration with Ascendas Singbridge, bringing their project – The Sino-Singapore Guangzhou Knowledge City (SSGKC) to the public in an experience suite during World Cities Summit 2016. We thank all those who took their precious time to join us at the event held at Marina Bay Sands, 10-13 July 2016.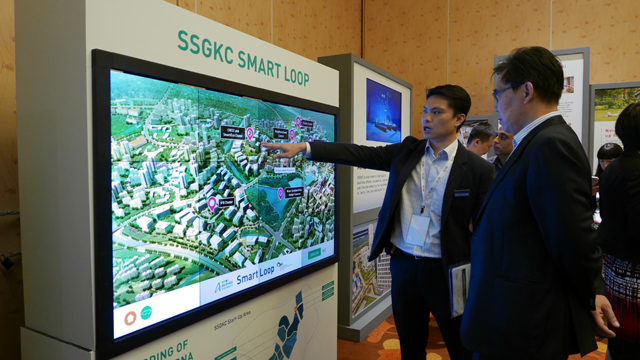 As part of the exhibition, G Element has designed and implemented an interactive kiosk to showcase the 6 key areas in SSGKC Smart Loop, namely the "IPR Cluster", "Health Cluster", "Ascendas OneHub GKC Cluster", "Neighbourhood Centres", "Water Sensitive Urban Design Features" and "CREST and Smart/Eco Cluster". Public can simply touch the interactive kiosk to learn more of each individual areas.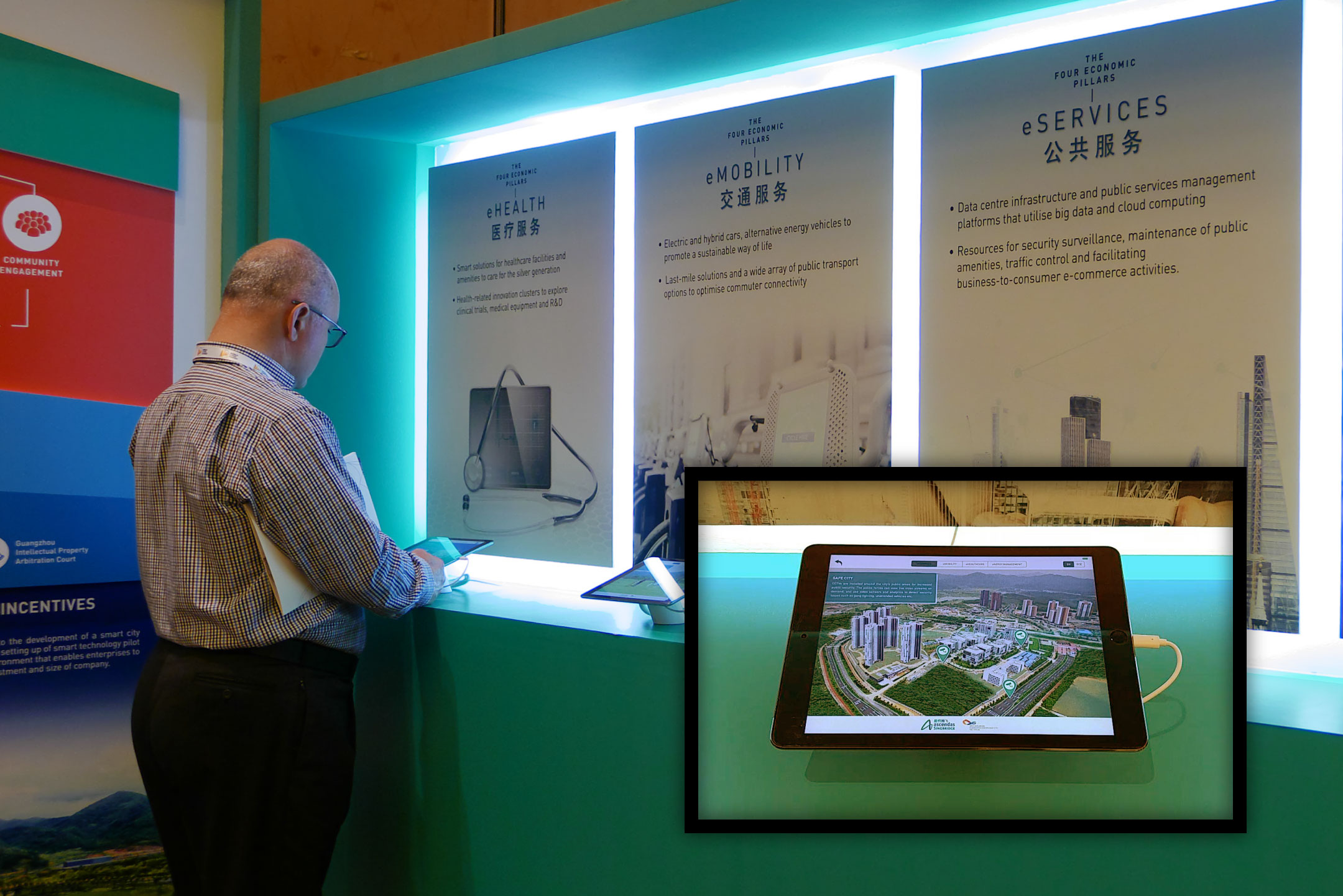 On top of the interactive kiosk, G Element has also designed and implemented a tablet application to showcase the four economic pillars of SSGKC, namely the "eSERVICES", "eMOBILITY", "eHEALTHCARE" and "eNERGY MANAGEMENT". Through the use of videos, textual and pictorial information, public can learn in depth on how each individual pillars are implemented in SSGKC.