智元素与华为国际私人有限公司签署谅解备忘录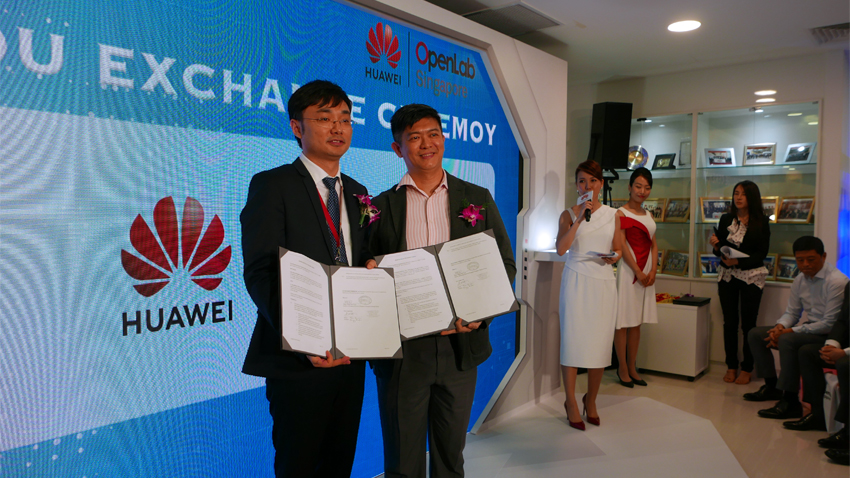 Singapore, January 29, 2019 – A Memorandum of Understanding was signed between G Element Pte Ltd and Huawei International Pte Ltd, by Mr. S.W. Yeow as Managing Director of G Element Pte Ltd and Mr. Aaron Wang as Managing Director of Singapore Enterprise Business Group of Huawei International Pte Ltd. This symbolizes the commitment between both companies to co-develop and co-market joint business and solution development for the safe city and smart campus market.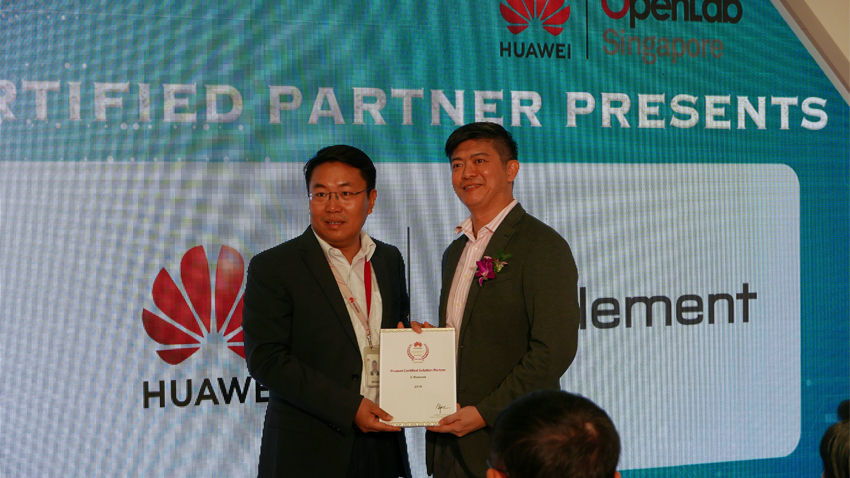 As part of the collaboration, G Element is now a Certified Solution Partner of Huawei. During the Huawei Singapore Openlab 2.0 opening ceremony, G Element was presented with the plaque for being a Certified Solution Partner by Mr. Daniel Zhou, President of Huawei Southern Pacific Enterprise Business Group.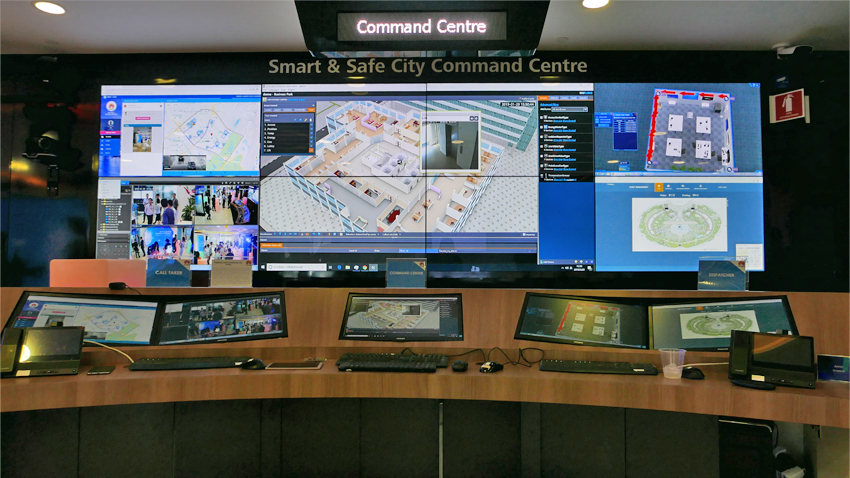 Being part of the Openlab 2.0 experience center, G Element worked with Huawei and partners to create collaborative solutions. By integrating G Element's 3D visualization platform with Huawei's ICT infrastructure platform, as well as Integrated Campus Platforms Integrated Communication Platform (ICP), eLTE, Intelligent Video Surveillance (IVS), video conferencing, and unified communications, we created a 3D visualized and converged command system that allows cross-regional collaboration for enhanced efficient response. The open ICP enables unified communications, which in turn helps achieve rapid decision-making. This results in an intuitive response system that enhances integrated and coordinated emergency command ability.
About G Element Pte Ltd
G Element is Asia's leading unified platform company for smart buildings and cities. Based in Singapore with partner ecosystem networks across Asia, G Element has deployed solutions for commercial buildings, data centers, facilities, smart islands and districts across Asia. Our award-winning 3D open platform, NUCLEUS, unifies diverse sensor systems in buildings and cities to enable powerful situational awareness and management. For more information, visit https://www.gelement.com
About Huawei International Pte Ltd
Huawei is a leading global provider of information and communications technology (ICT) infrastructure and smart devices. With integrated solutions across four key domains – telecom networks, IT, smart devices, and cloud services – we are committed to bringing digital to every person, home and organization for a fully connected, intelligent world.
Huawei's end-to-end portfolio of products, solutions and services are both competitive and secure. Through open collaboration with ecosystem partners, we create lasting value for our customers, working to empower people, enrich home life, and inspire innovation in organizations of all shapes and sizes.
At Huawei, innovation focuses on customer needs. We invest heavily in basic research, concentrating on technological breakthroughs that drive the world forward. We have more than 180,000 employees, and we operate in more than 170 countries and regions. Founded in 1987, Huawei is a private company fully owned by its employees. For more information, visit https://www.huawei.com