NUCLEUS @ BuildTech Asia 2015
BuildTech Asia 2015 – 13 – 15 October 2015, Singapore Expo Hall 3, Singapore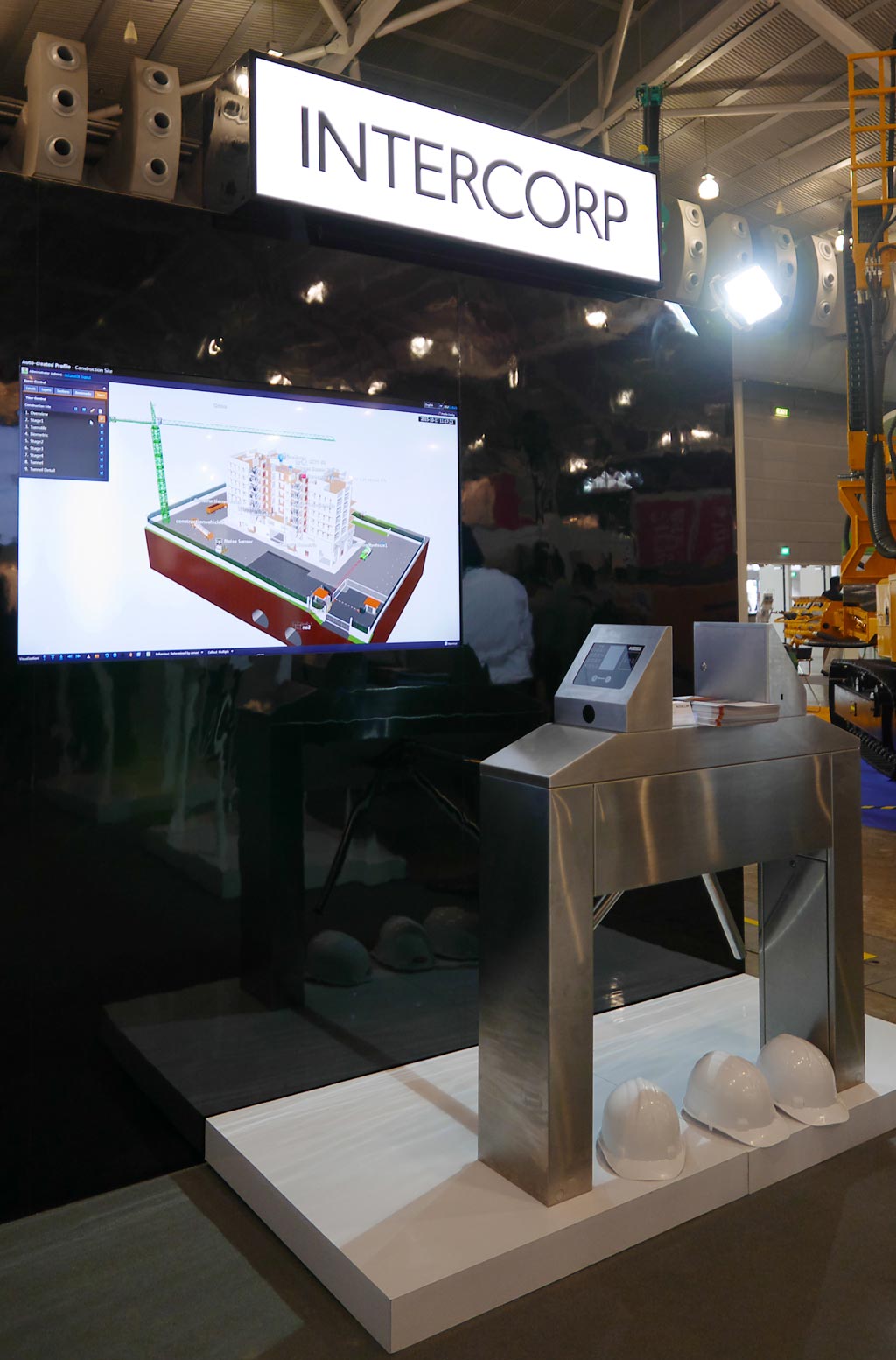 G Element had a successful exhibition showcasing NUCLEUS as a smart 3D unified safety and security construction management solution at the BuildTech Asia 2015. We thank all those who took their precious time to join us at the event held at Singapore Expo Hall 3, 13 – 15 October 2015.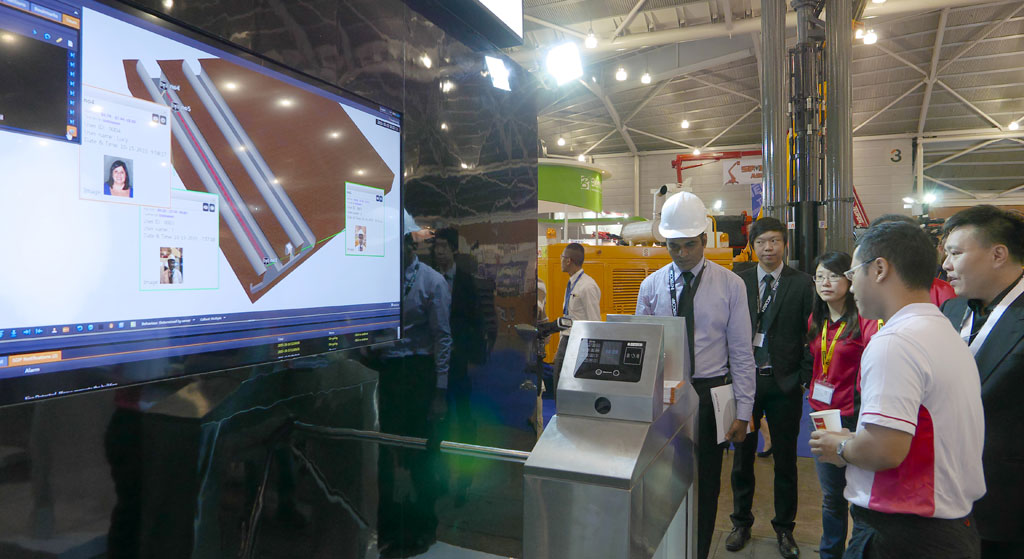 With building and construction processes getting more and more complex, and the industry facing a tightening of foreign workers supply, companies are looking forward to learn new technologies to save manpower while maintaining growth. NUCLEUS's progressive building constructing models allows contractors to keep track of building progress, and integration with Intercorp's attendance management system, allows construction contractor companies to keep track of their manpower usage and report project productivity, across multiple construction sites.
To keep in line with Singapore Building and Construction Authority's (BCA) requirement of keeping track of workers location in a tunnel, NUCLEUS integration with Intercorp's facial recognition biometric system and Tunity's RFID allows contractors to know when their workers enter/exit the tunnel and where they are in the tunnel. This information is vital in cases of emergency evacuation, especially if construction accidents happens.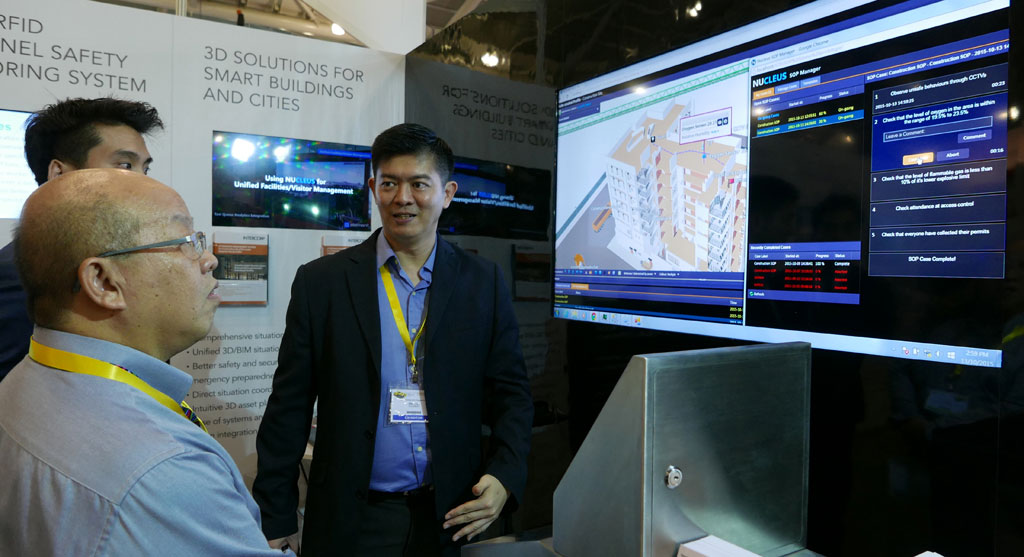 At the exhibition, we have also showcased a new feature of NUCLEUS, the Standard Operation Procedure (SOP) function. The smart SOP allows construction companies to define the procedures and steps to be taken during times of emergencies, such as tunnel collapse or crane crash. Being clear cut and comprehensive, the smart SOP guides operators to better carry out emergency evacuations, while streamlining the process of logging down actions taken.