NUCLEUS @ BuildTech Asia 2017
BuildTech Asia 2017 – 24 – 26 October 2017, Singapore Expo Hall 3

G Element would like to thank all those who took their precious time to join us at the BuildTech Asia 2017 held at Singapore Expo Hall 3, Booth G23, 24 – 26 October 2017. Together with Aptiv8,
G Element has presented a holistic solution for buildings and construction owners.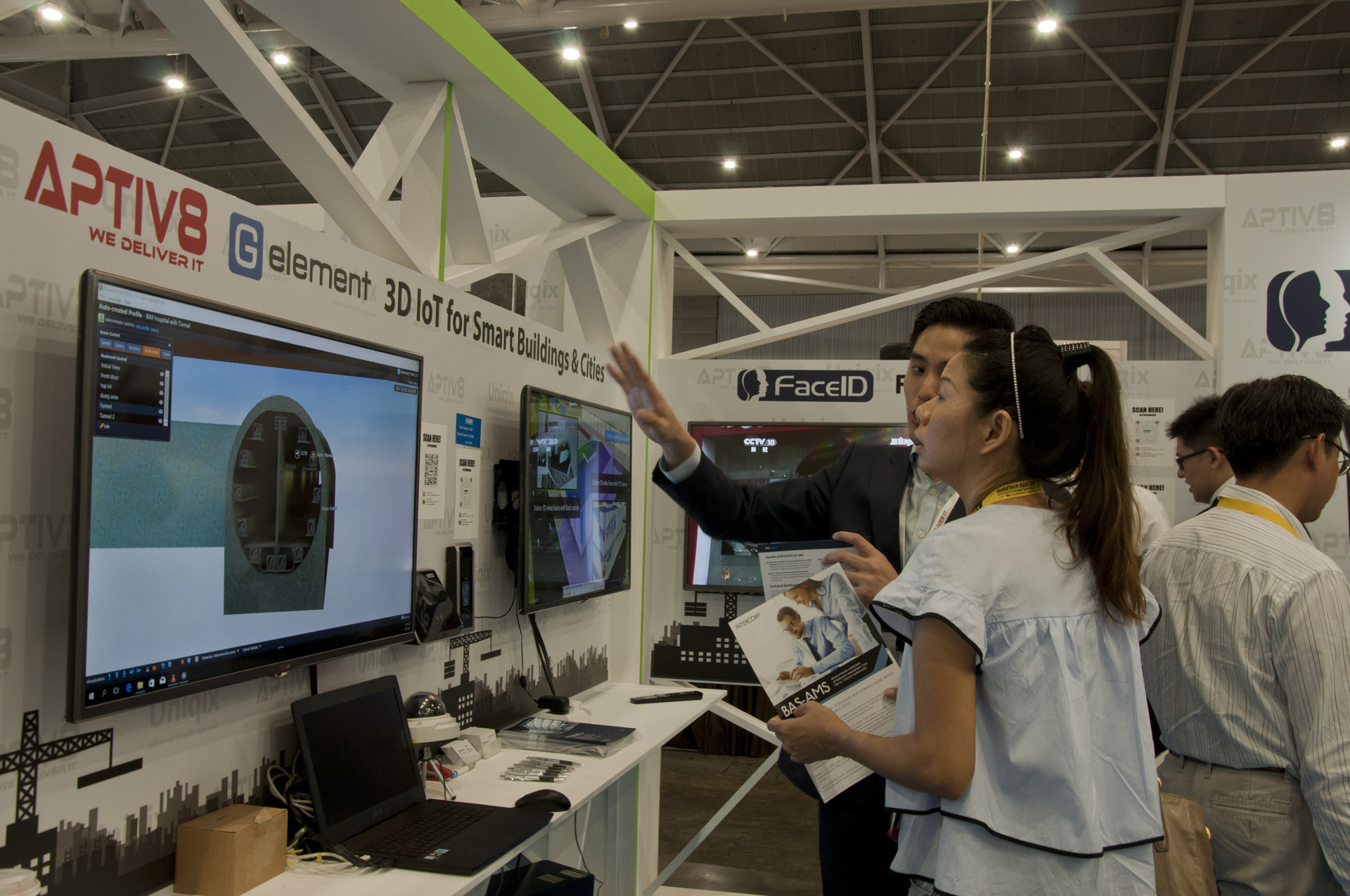 By integrating with FaceID's facial scanner (distributed by Aptiv8), NUCLEUS is able to track the entry of all construction workers at site. This is extremely useful for keeping track of the workers doing underground works e.g. tunneling, where workers have to scan their face upon entering the tunnel, and scan again to exit the tunnel. In times of emergency, e.g. tunnel fire, the command center will be able to accurately know how many workers are still trapped underground, and the identities of those who are trapped.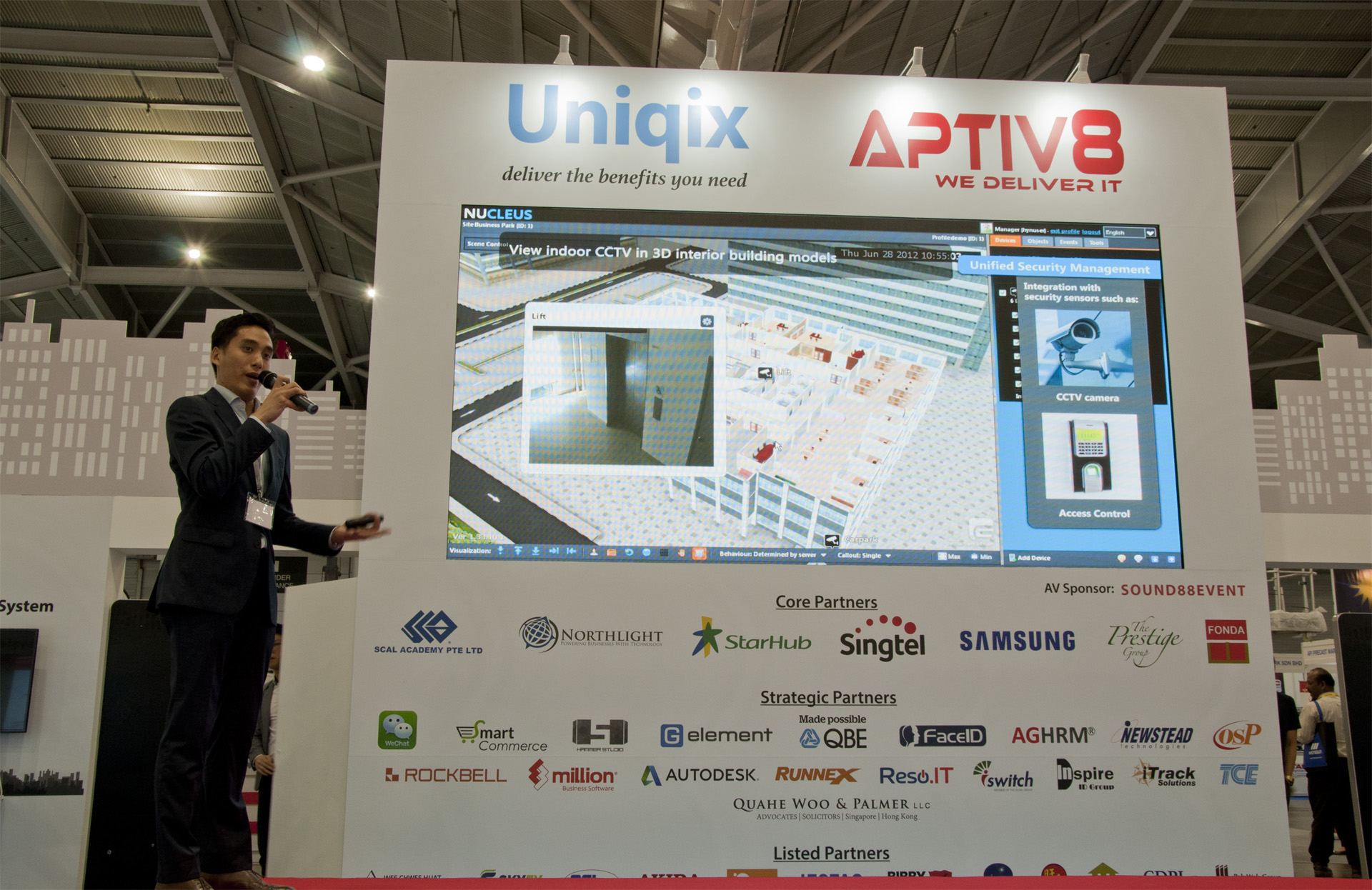 During the exhibition, G Element's Business and Development Manager Mr. Lawrence also gave a talk on how NUCLEUS can be applied to the management of construction site. Environmental information such as temperature, dust, soil and noise information at the construction site can easily be monitored in real time on NUCLEUS, and on-demand CCTV footage gives insight to real-time situation around the construction site. Workers attendance can be easily recorded and traced, while security guards' locations can be tracked in real-time so that they can render immediate assistance when incidents occur. Apart from using NUCLEUS during the construction period, NUCLEUS's eco-system can also be passed on to building owners or facility management users after the construction, maximizing the initial investment on the system.