NUCLEUS @ IDA Tech Alley
IDA Tech Alley 2015 – 22 April 2015, Hotel Fort Canning, Lavender Ballroom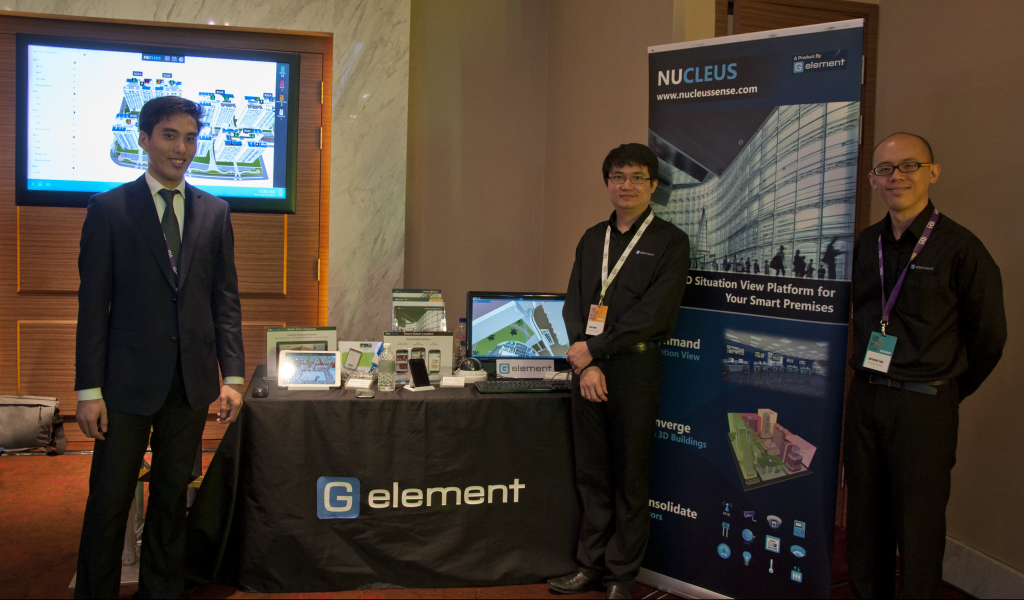 G Element had a successful exhibition showcasing NUCLEUS at IDA Tech Alley 2015. We thank all those who took their precious time to join us at the IDA Tech Alley 2015 held at Hotel Fort Canning, 22 April 2015.
At the exhibition, G Element has exhibited how NUCLEUS aids Singapore in growing as a Smart City, while making premises smarter.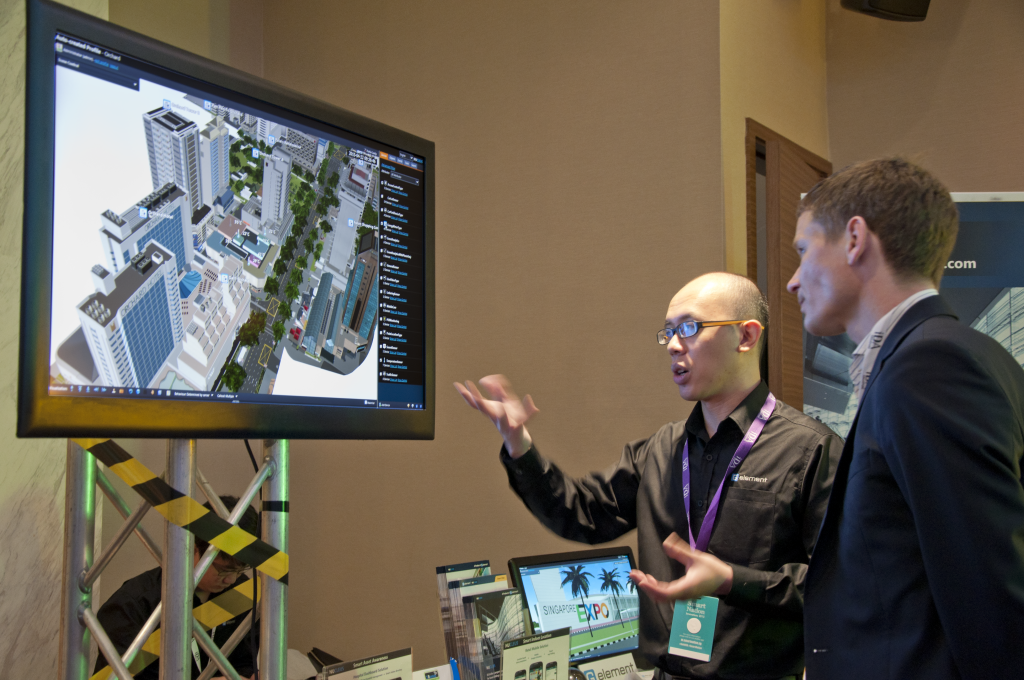 In our Singapore Smart City showcase, NUCLEUS aggregates data from real-time sensors such as CCTV, access control, flood sensors, environmental sensors and asset tracking sensors ( RFID, wifi-positioning) and analytics, for Smart Unified Situation Awareness. With this Smart Unified Situation Awareness, governing agencies can acquire whole-of-government visualizations and insights into smart city management in areas of public safety, flood management, waste management, traffic management and others.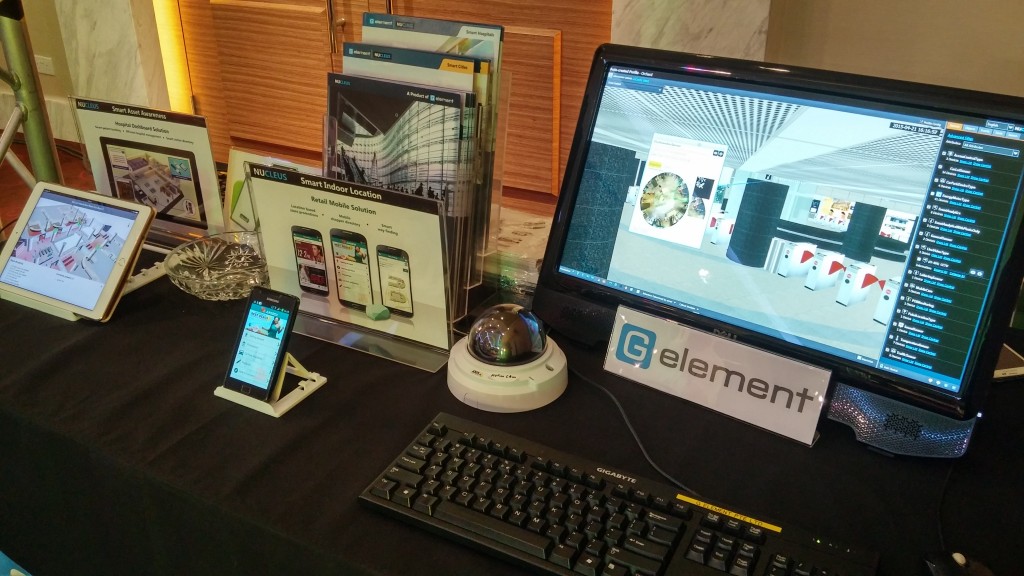 In our Smart Premise showcase, NUCLEUS incorporates data to showcase how building managers can improve workforce productivity and efficiency based on unified situation awareness, via faster incident response and more effective decision-making. For example, guided by alerts from cleanliness detecting hygiene-related sensors, cleaning works can now be deployed only on-demand, allowing management to dynamically prioritize and reschedule the cleaning process of a building, thus reducing the need for manpower especially in a scarce-workforce environment and achieving savings in water and energy usage.