NUCLEUS @ IoTAsia 2018
IoTAsia 2018 – 21 – 22 March 2018, Singapore Expo Hall 3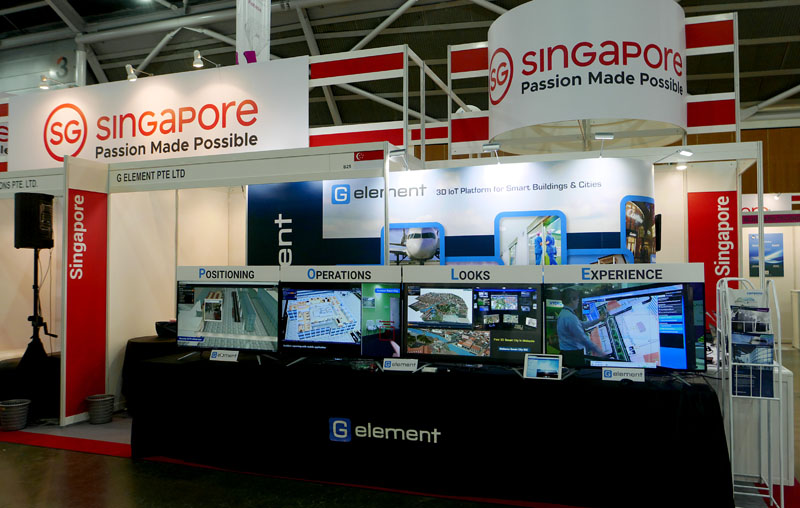 G Element put up a NUCLEUS "POLE" themed solution showcase at the IoTAsia 2018, Booth 25, between 21 – 22 March 2018. We thank all those who took their time to visit us at the show.
At the exhibition, various aspects of NUCLEUS is showcased to exhibit the following values:
Positioning – A smart 3D unified platform that help buildings and cities be future ready for emergencies.
Operations – Smart and improved productivity through a single easy-to-use dashboard for knowledge presentation, operations and incident management.
Looks – Modernizing of command center which improves VIPs experience during showcase visits.
Experience – Intuitive interconnection from the command center to users and public visitors, helps to improve user experience.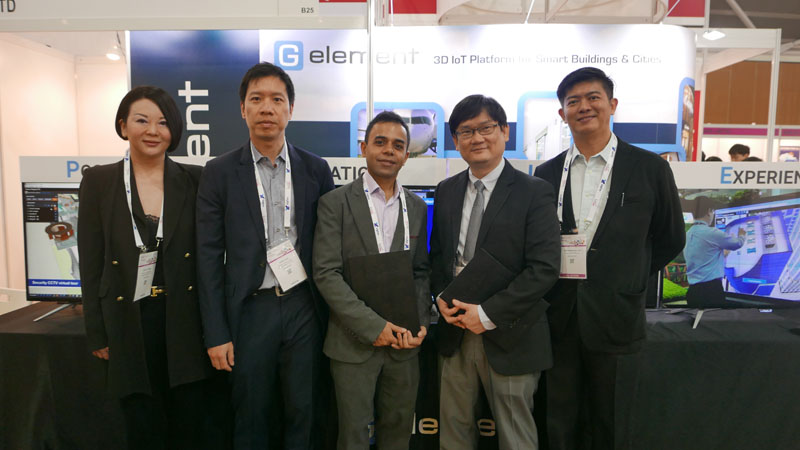 During the exhibition, a Memorandum of Understanding was also signed between Mr. S.W. Yeow as Managing Director of G Element Pte Ltd and Mr. Shivaji Das as Partner of Asia Pacific of Frost & Sullivan (Singapore) Pte Ltd. This MOU symbolizes the commitment between both companies to co-develop and co-market joint business and solution development for the smart cities and buildings market.