NUCLEUS @ 微软合作伙伴展示
The Microsoft Partner Showcase – 29 May 2015, One Marina Boulevard, L21 Auditorium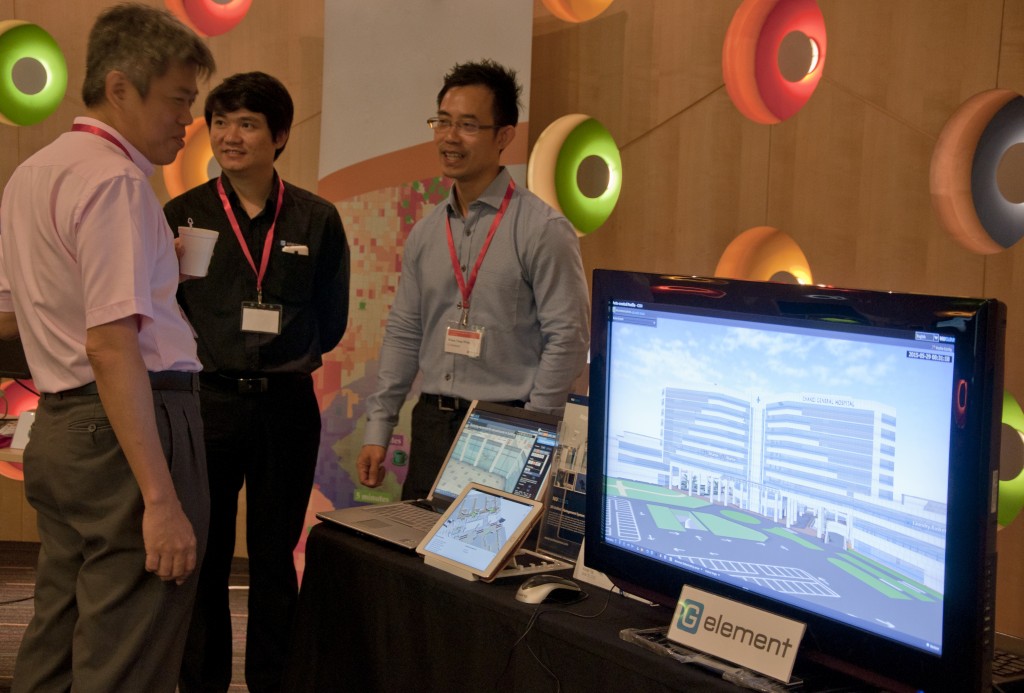 G Element had a successful exhibition showcasing NUCLEUS as a 3D unified management system for patient tracking at the Microsoft Partner Showcase. We thank all those who took their precious time to join us at the event held at One Marina Boulevard, 29 May 2015.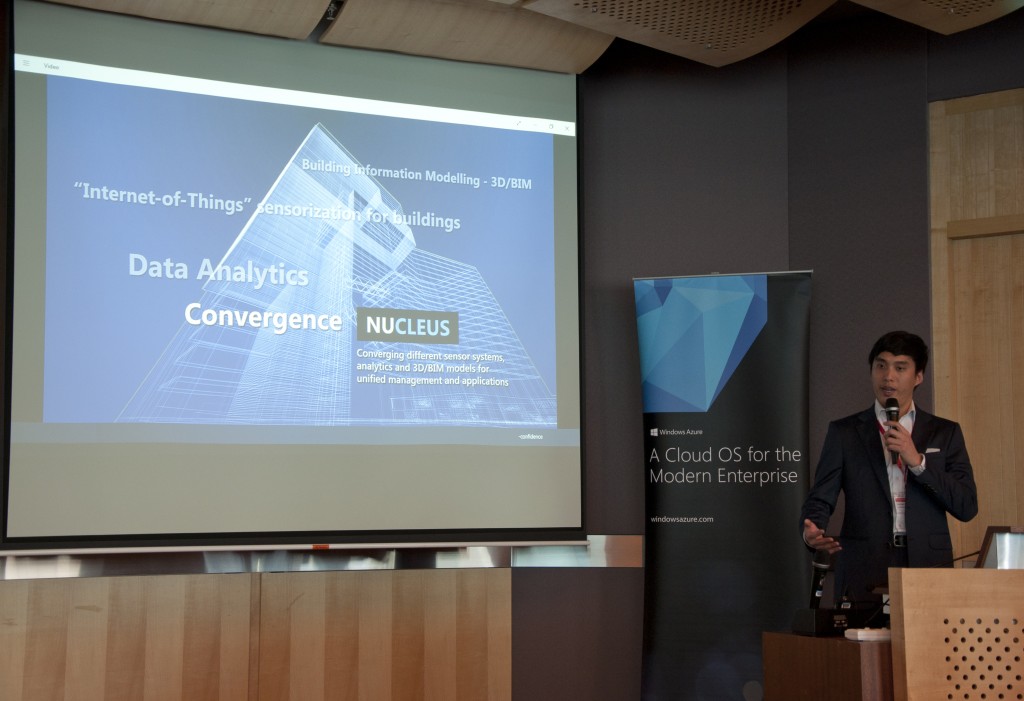 NUCLEUS being a 3D unified management system, interposes real-time data avalanche of sensor networks with 3D building information to provide comprehensive situation awareness to premise managers. In the context of hospitals, there are many challenges in handling patients and logistics. By integrating suitable sensors for patient tracking, NUCLEUS helps to capture, process and analyze important data that can help in improving both frontend and backend operations.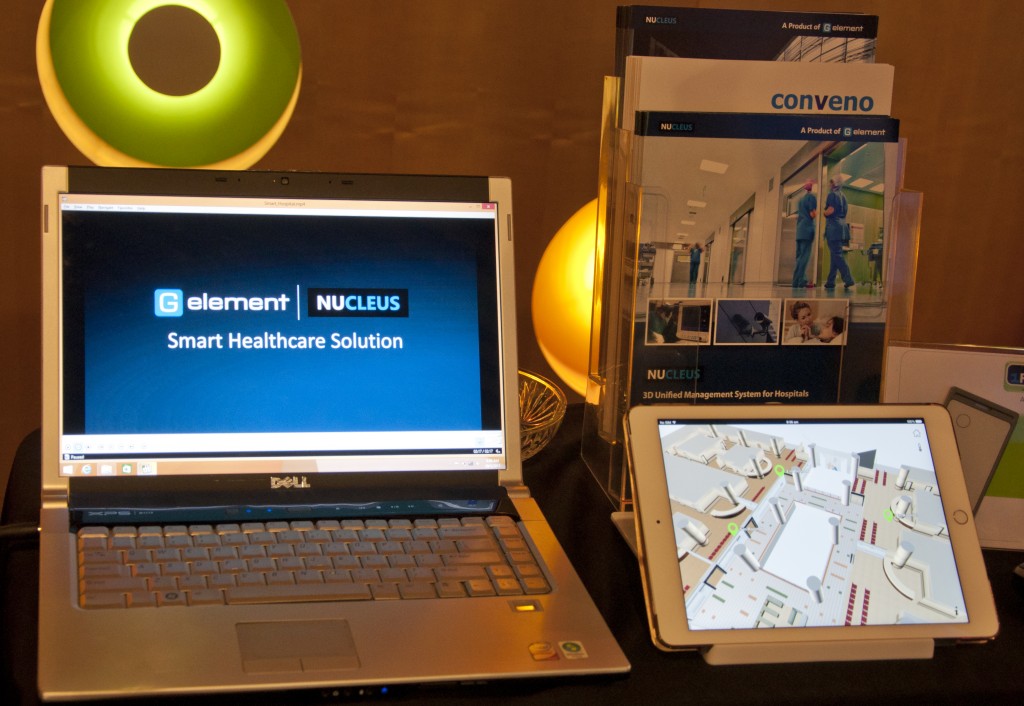 Problems such as long waiting time for consultation is a frequent gripe among patients. Sometimes treatment may involve visits to multiple stations which are located at different parts of the hospital. By integrating wrist-based wearables for patients into our NUCLEUS IoT platform, data of patients whereabouts can be collected, allowing hospital staff to:
– quickly locate a patient in the event he/she has lost their way
– provide wayfinding to guide patients in their treatment
– perform contact tracing in the event of a contagious outbreak
– analyze and compute waiting time, roundtrip consultation time, bottlenecks, etc.