NUCLEUS @ Milestone Community Event 2018
Milestone Community Event 2018 – 29 June 2018, Thai Chitlada Ballroom, Marriott Marquis Bangkok Queen's Park, Thailand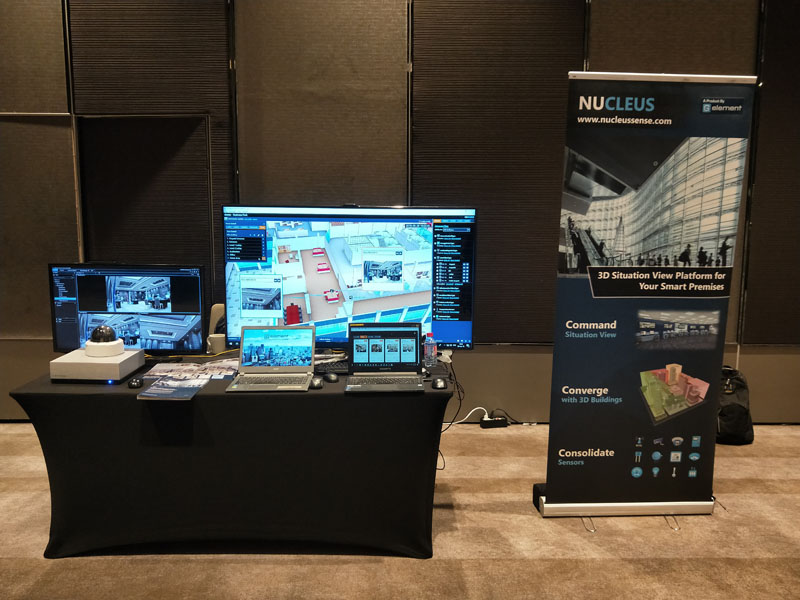 G Element put up a NUCLEUS showcase at the Milestone Community Event 2018, on 29 June 2018. We thank all those who took their time to visit us at the show.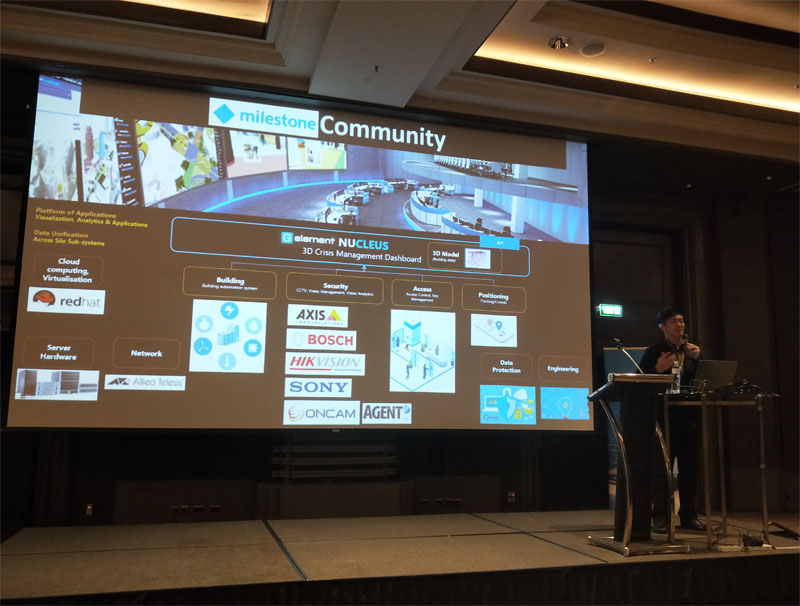 During the exhibition, G Element's Vice-President Mr. Eric Loh shared with the audience on NUCLEUS latest package solution. Only available to South East Asia markets, the NUCLEUS package solution promotes of a streamlined solution that requires near-zero support and comes at an affordable price.
Using "Layer cake styled" 2D model and adaptors which supports Milestone CCTV integration, NUCLEUS package solution enables integration of video solutions with other technologies such as RFID tracking, building management system, customized video analytics, incident reporting etc., to provide buildings and cities improved situational awareness and increased security.