NUCLEUS @ Safety & Security Asia 2015
Safety & Security Asia 2015 – 29 September – 1 October 2015, Halls B & C Marina Bay Sands, Singapore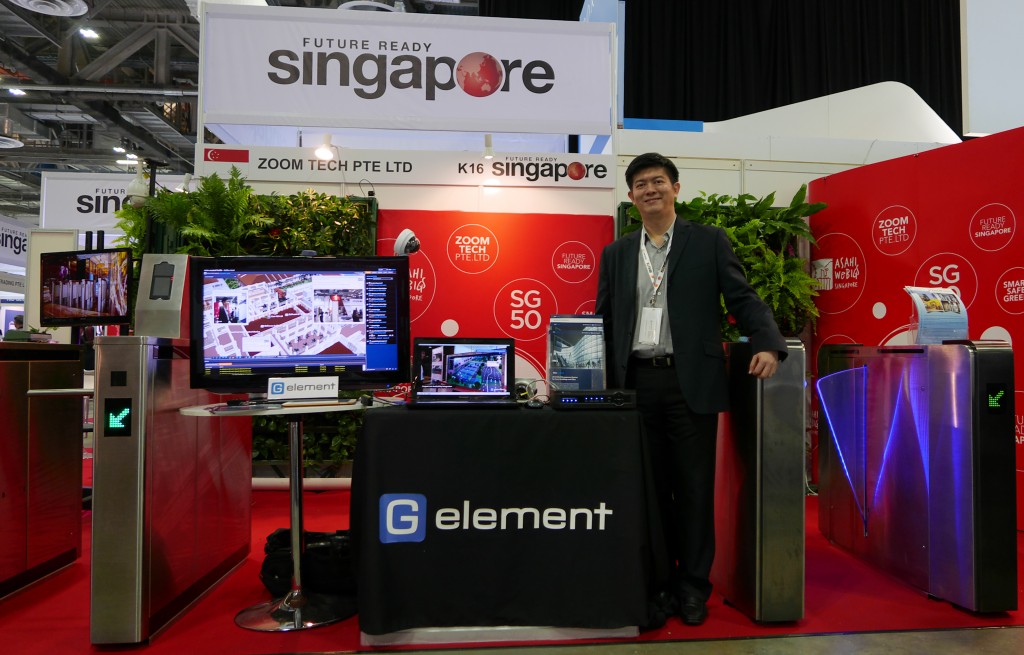 G Element had a successful exhibition showcasing NUCLEUS as a smart 3D unified safety and security management solution at the Safety & Security Asia 2015. We thank all those who took their precious time to join us at the event held at Marina Bay Sands Halls, 29 September – 1 October 2015.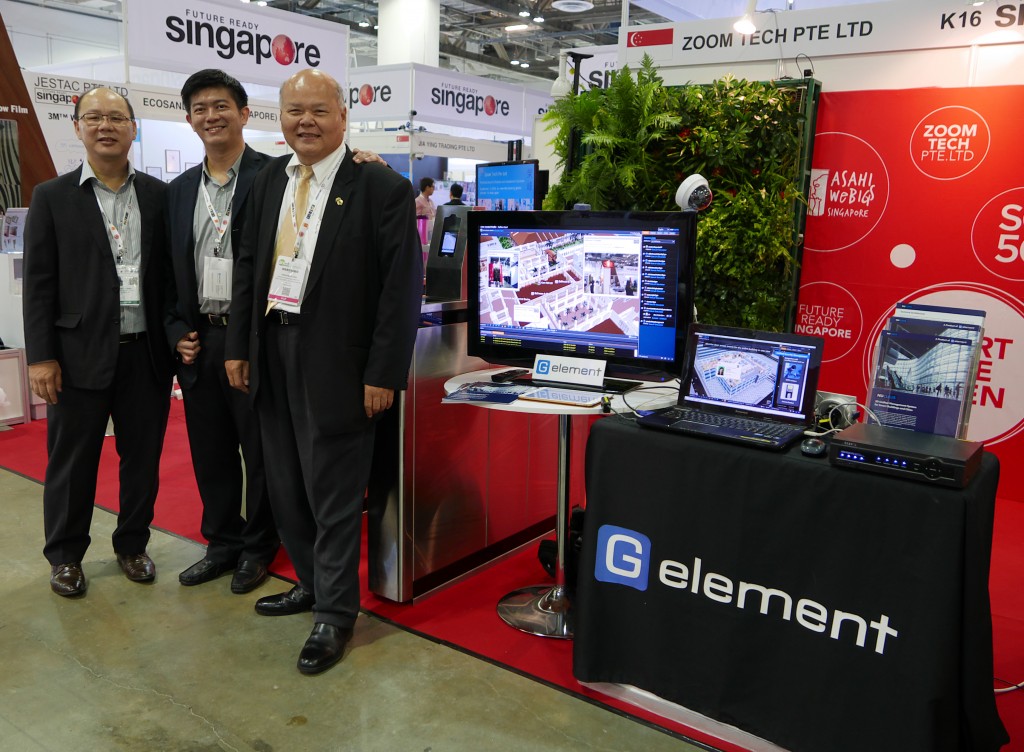 With government and civilians facing an increase in issues and challenges on maintaining security in numerous forms, the 14th International Safety & Security Technology and Equipment Exhibition is dedicated to provide informative and strategic processes and issues related to the safety and security market of South-east Asia.
Together with Zoom Tech, G Element presented NUCLEUS integrated with Zoom Tech's turnstile technology. Combined with integrated video management system, security managers can not only manage visitors, but also view live CCTV footage as incidents happens at the access gates.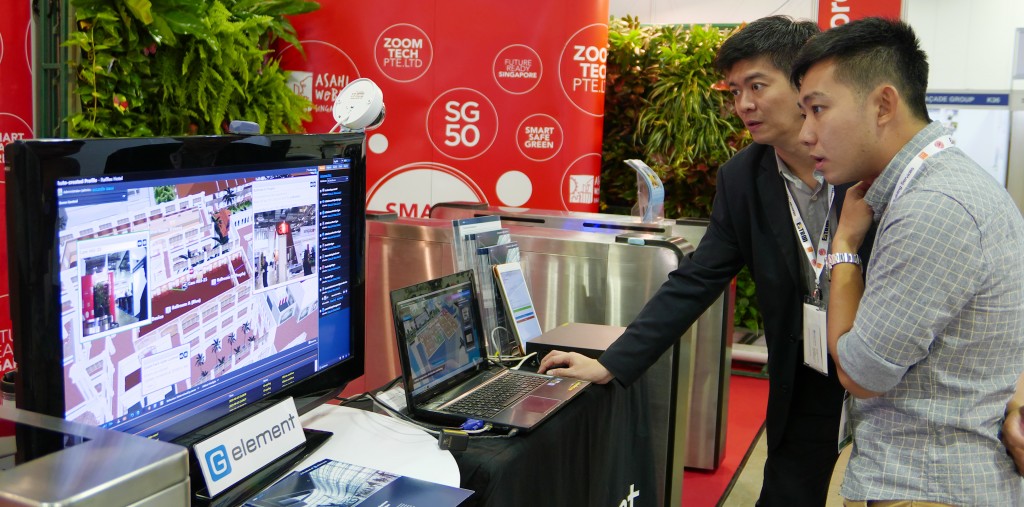 Using iBeacon tracking technology, staff and mobile equipment can now be easily tracked and traced on NUCLEUS's 3D visualization of the premises. Together with the self location detection incident reporter application, anyone in the building premise with a camera-able mobile device can become an extra pair of monitoring eyes, where the user can report incidents or suspicious unattended baggage with ease.
Apart from security usages, iBeacon also allows communication of instructions via NUCLEUS to devices such as lights, to control the turning on/off of the devices, achieving building management at the same time.