NUCLEUS @ SecuRex Solution Day 2014
SecuRex Solution Day 2014 – 11 April 2014, Shangri-La Hotel, Kowloon, Hong Kong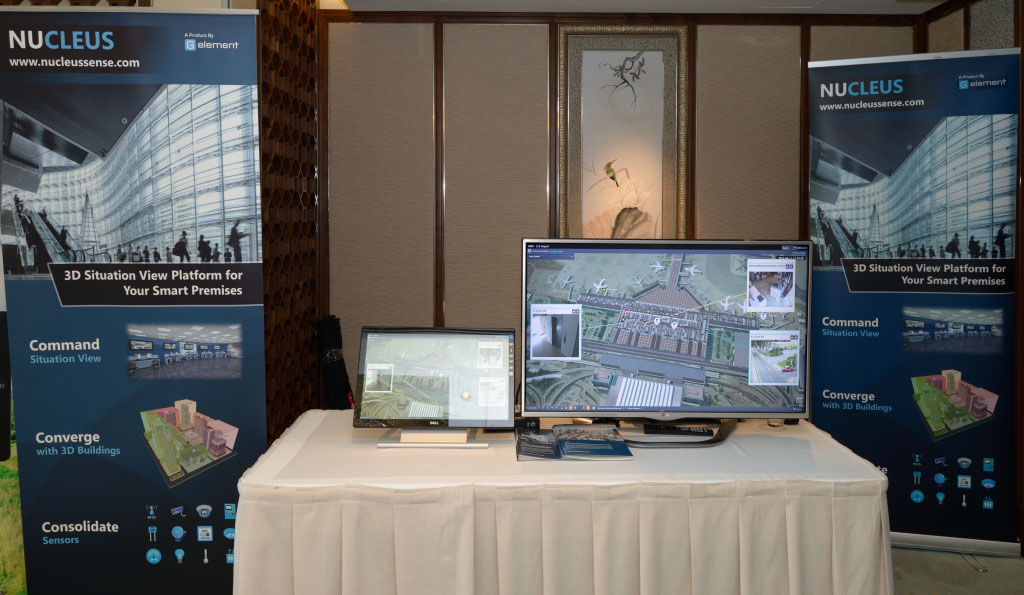 G Element had a successful exhibition showcasing NUCLEUS at SecuRex Solution Day 2014. We thank all those who took their precious time to join us at the SecuRex Solution Day held in Hong Kong, 11th April 2014.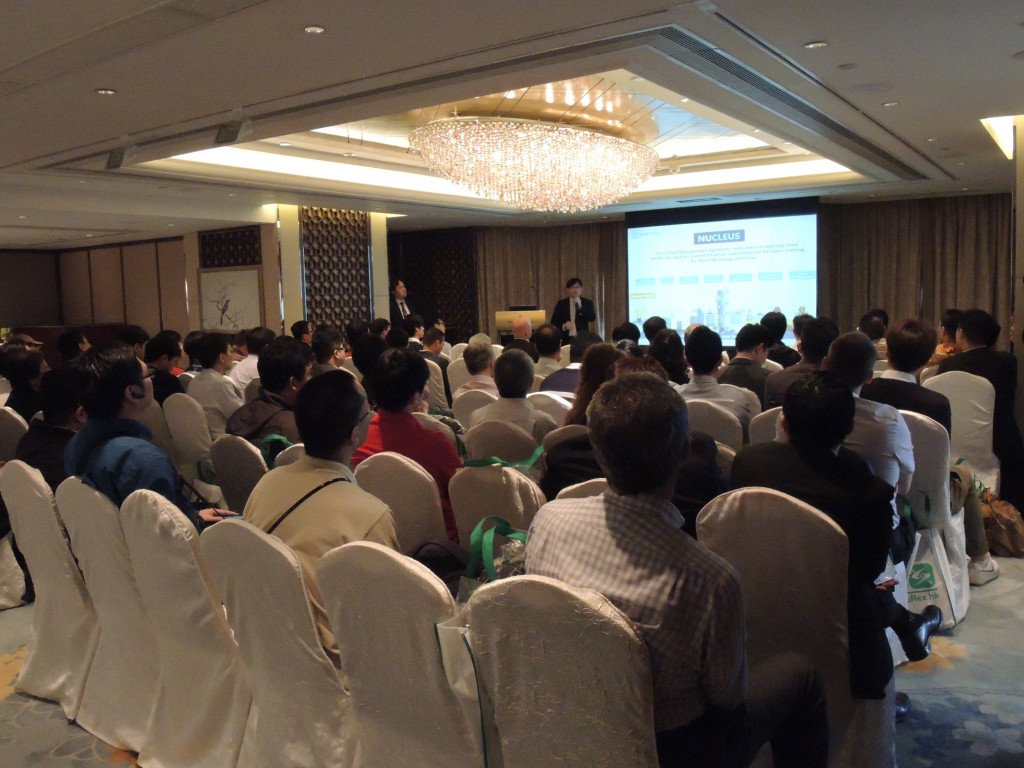 During the keynote session, we showcased on NUCLEUS's ability to integrate with third party systems such as Milestone to provide highly state-of-the-art real-time, universal situation awareness for Smart Buildings and Cities.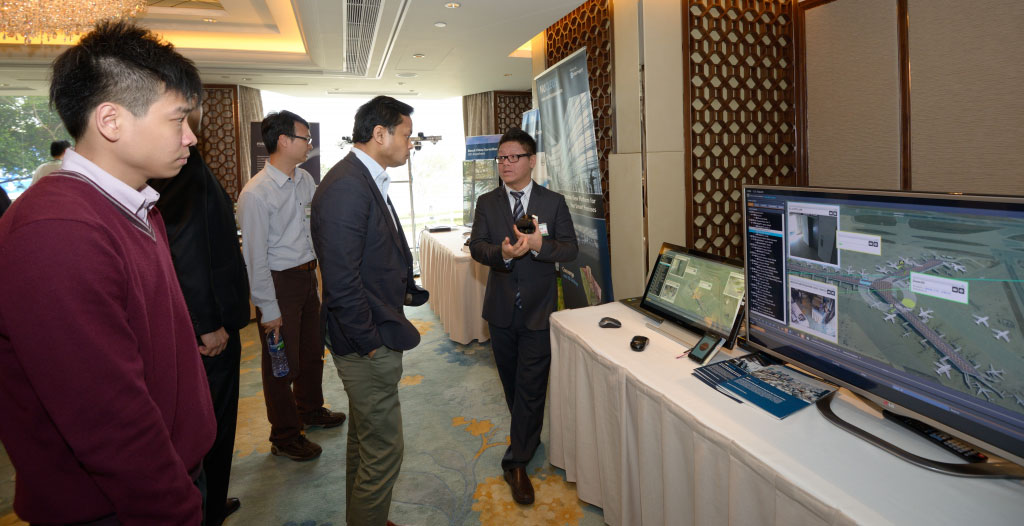 At the exhibition, Milestone XProtect System's real-time video and events is shown to fuse with NUCLEUS's 3D situation view platform. Coupled with location tracking system and emergency alerts, NUCLEUS provides an unified 3D situational view for premise managers to efficiently manage their premise facilities.