NUCLEUS 在 IoTAsia 2016 成功的展出
IoTAsia – 30 – 31 March 2016, Singapore Expo Hall 1, Booth B13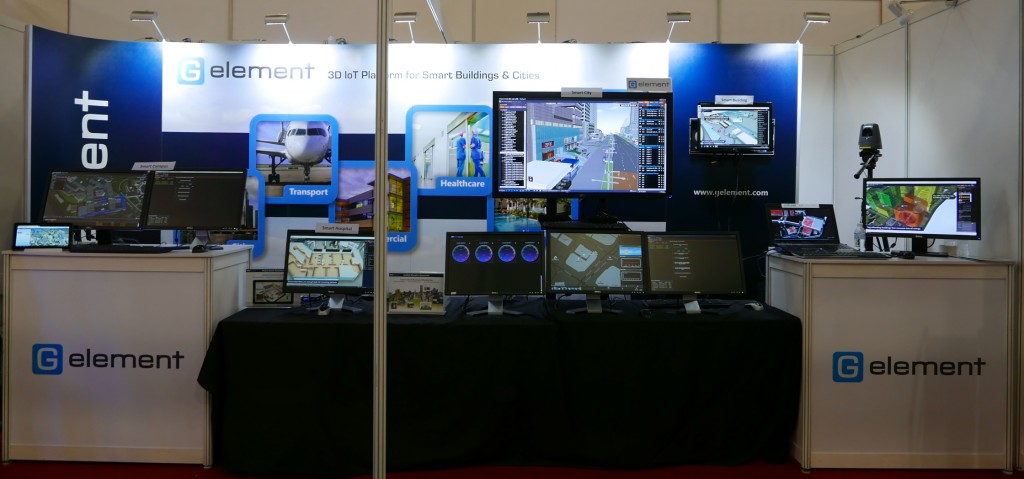 G Element had a successful exhibition showcasing NUCLEUS as a smart 3D unified management solution for smart cities and building at the IoTAsia 2016. We thank all those who took their precious time to join us at the event held at Singapore Expo, 30 – 31 March 2016.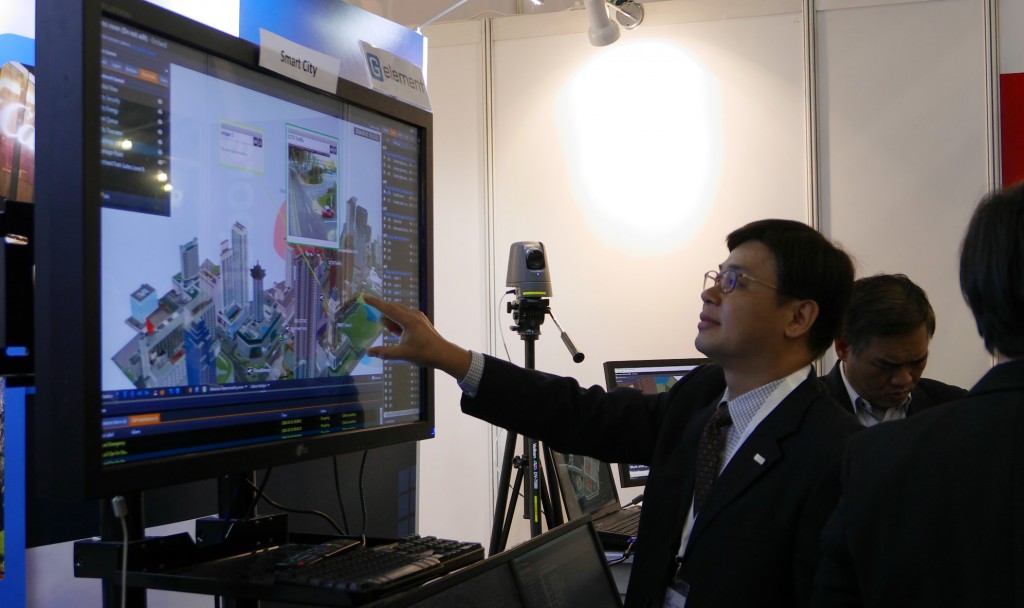 At G Element's booth, NUCLEUS is showcased as a command center based solution with integrated sensors, and through the use of 2D/3D maps, SOP management and data analytics, NUCLEUS provides citywide monitoring of buildings, infrastructures, environment and transportation.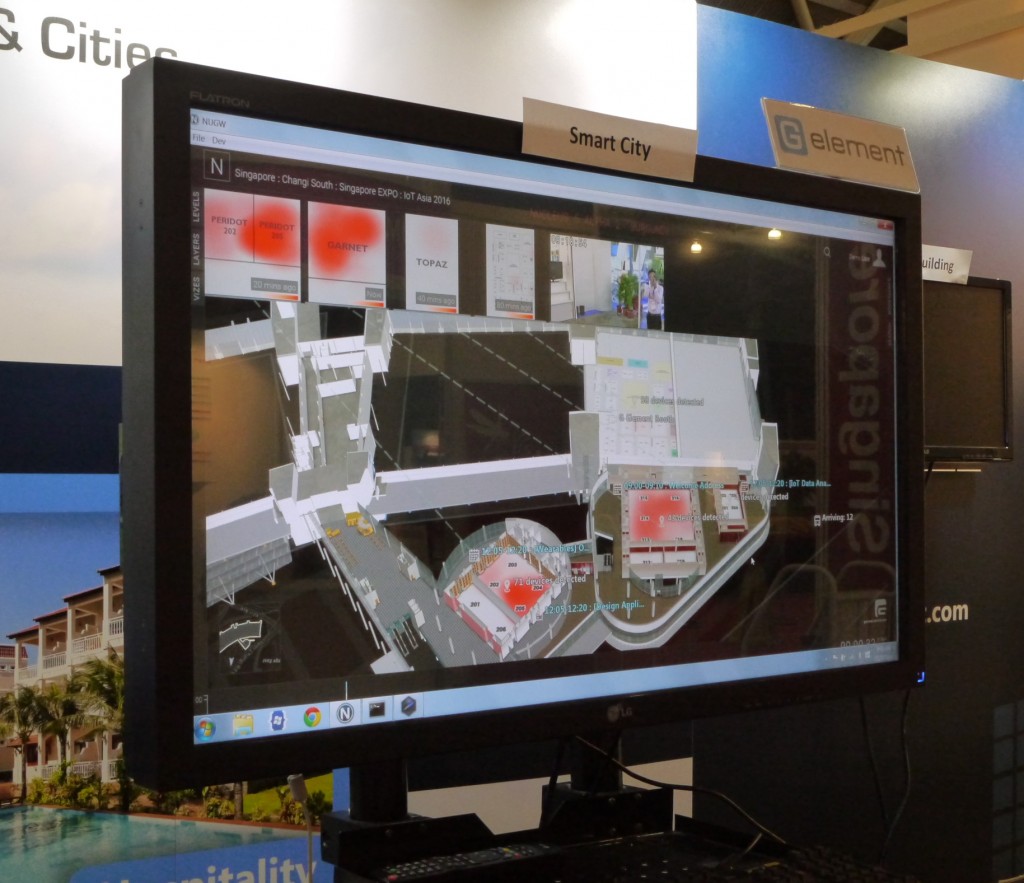 In collaboration with Singapore Expo and SMU's Live labs, NUCLEUS showcased how crowd at large event places e.g. exhibition hall can be tracked and analyzed using WiFi network and devices.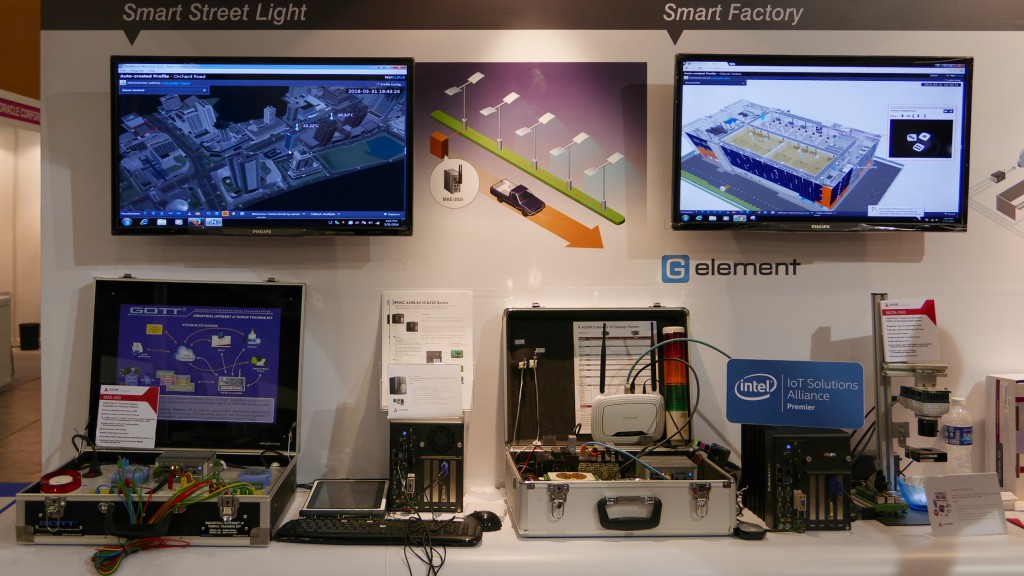 G Element has also collaborated with ADLINK to present a smart street lighting and smart factory solution. Together with ADLINK's IoT Gateway Platform, NUCLEUS helps smart city owners to monitor street lighting, increasing energy savings. Integrated with ADLINK's embedded IoT Gateway Platform, NUCLEUS helps factories to monitor production pipelines, improving factories' production.